Back to Home
Psg's playing style
Players rotate in order to move the opposition
The striker either stays as deep as possible or acts like a false nine searching for space between the lines.
While one of the central midfielders drops between centre-back and full-back, the full-back moves up along the line.
Paris act in a 4-3-3 without the ball, aiming at pressing the opponent in the opposition half.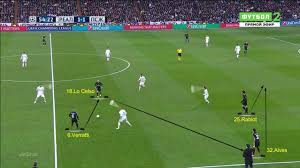 They simply play a 4–3–3 formation which looks like this ( down below ) on the paper .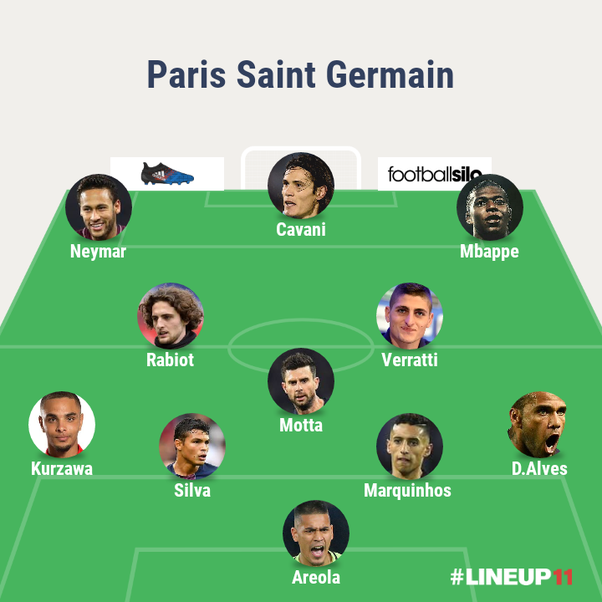 But sometimes it changes into a 4–4–2 ( False nine ) formation depending upon the opponent .With Neymar becoming a central attacking midfielder ( False 9 ).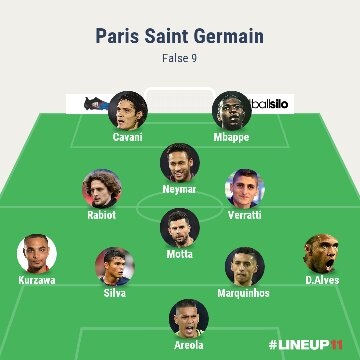 But one thing to notice is PSG's defensive fragilities. Considering the fact that both Alves and Kurzawa more often overlap in attack, PSG's defense is not as good as their attack. Also PSG's forward contribute nothing in defence. They can be very easily overpowered in the midfield by Real Madrid due to Madrid playing a 4 man midfield. But PSG's counter attacking potential is insane with the speed of Neymar, Cavani and Mbappe it can be deadly for any opponent. Here is a small example of Psg VS Bayern where psg won 3–0 which is absolutely delusional considering Bayern alsmost controlled the game. Two of PSG's three goals came from counter attack. Passmaps ( down below) shows average position which is far from opponent's box.
Playing Style
TitlesAccomplishments