Paris Saint Germain
Paris Saint-Germain Football Club (French pronunciation: ), commonly referred to as Paris Saint-Germain, Paris SG, or simply PSG, is a French professional football club based in Paris. Founded in 1970, the club has traditionally worn red and blue kits. PSG has played its home matches in the 47,929-capacity Parc des Princes in the 16th arrondissement of Paris since 1974.[1][2] The club plays in the highest tier of French football, Ligue 1.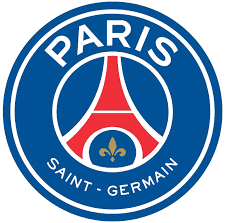 from Evan-Amos on Wikimedia Commons - Public Domain
According to the Daily Mail that has meant 120,000 sales of Neymar shirts in the last 30 days, meaning a profit of £7.8 million. The Ligue 1 club have in result seen a 75% rise in shirt sales from this time last year.
Other Links
Playing Style
TitlesAccomplishments